My Brother is a bit of a train geek, a few years ago I made him a tiny railway as a Christmas present.
So this year I've made him and my 2 year old niece a joint Christmas present of a custom, one of a kind Brio style train, which is an accurate (ish) caricature of a SouthWest trains class 444 Desiro. These little wooden trains are awesome, I've never met a toddler who didn't like them. There are a bunch of different manufacturers, of which Brio is just the most famous.
Some of the models are just generic "toy trains" but others are models of real trains past and present, but they're mostly based on either German and American trains. So I made some that look like the trains you can see at my brother's local station in Petersfield, specifically, a SouthWest Trains Class 444.
Here's the end result: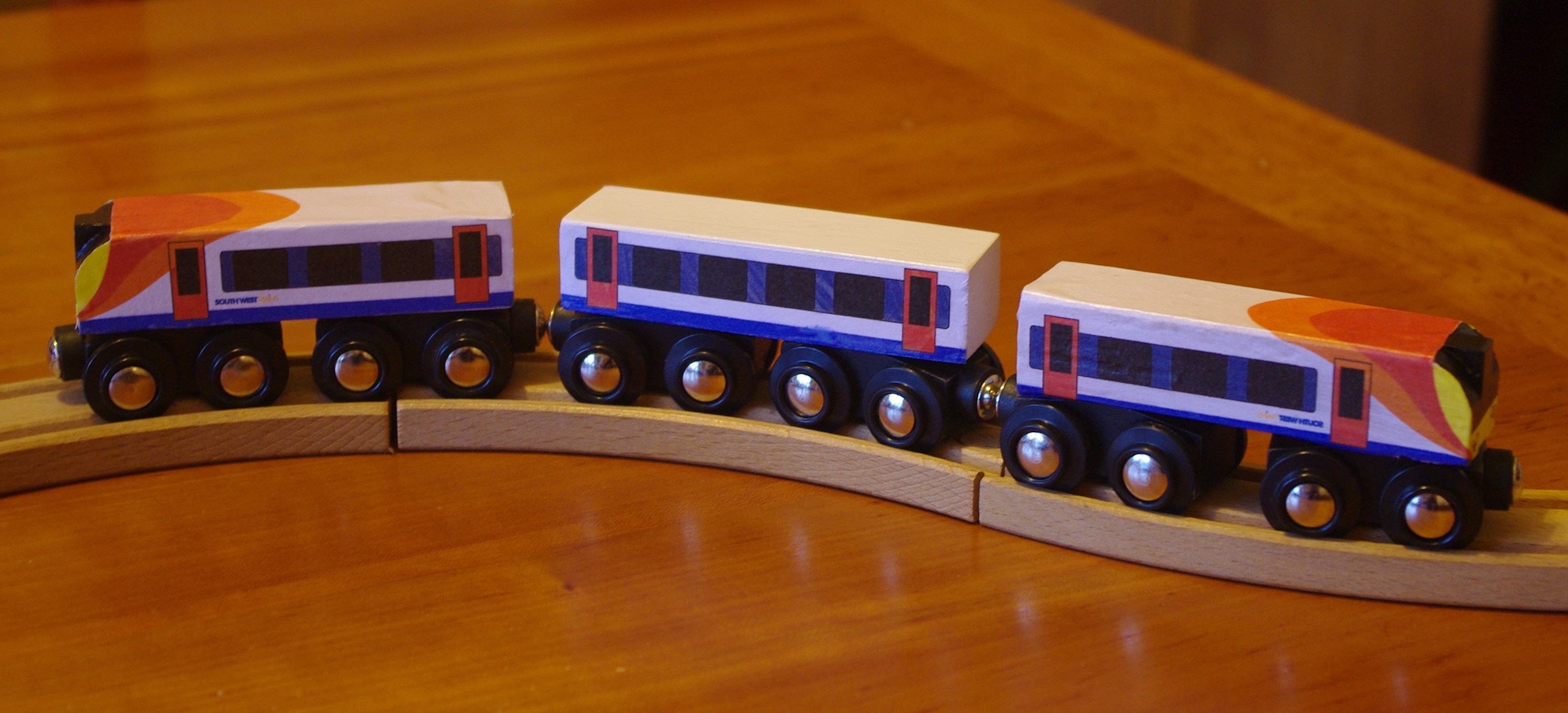 Full details of how I built it, and the designs for the sides and top to follow in another blog post (if I get around to it).
I got around to it! I've written up how I made the trains in another blog post.